Australia politics live: Coalition left 'whole range of booby traps' in budget, Gallagher says as Labor accused of 'wanting to destroy franking' | Australian politics
March 8, 2023
Finance minister: 'whole range of booby traps' left by former government in budget
The finance minister Katy Gallagher is on ABC Radio RN Breakfast this morning, where she will no doubt be asked about the franking credit changes.
The Liberal senator Simon Birmingham will be up after Gallagher, so no doubt he will have plenty of things to say in response.
Gallagher is asked about whether the government is looking at "escalating" savings in the budget, given inflation.
We are certainly looking at how we can institute some budget repair. I mean, we've inherited a budget with massive deficits. There's a $50bn structural deficit that exists in the budget every year. And we've got this massive debt that we've inherited as well. So we have this responsibility to manage the debt.

Look at how we repair the budget over time and I guess the other pressure we've got is that the you know, and we've talked about this a lot, is the pressures coming towards the budget are increasing, not decreasing.

So that requires us to have a look at current expenditure, where it is what the priorities are, where the some of that can be reprioritised into these new and emerging pressures.

But also, there are areas where we can make sensible savings and I'm not going to pretend it is easy, it is not easy.

You know we've got a whole range of booby traps that were left by the former government for us that we're working through now … these list of terminating pressures on programs that aren't terminating for a start, which certainly dressed up how the budget balance looked over time, but [masked] the reality of the funding pressures that were being faced on that budget so we're dealing with a whole range of things, terminating measures, increasing pressures and are [looking for savings].
Key events
The finance minister, Katy Gallagher is also a senator for the ACT. So if the ACT doesn't want new coal and gas projects (as the Australia Institute polling Paul reported on found) then doesn't that impact her too?
Gallagher told the ABC:
It [the findings] doesn't surprise me. I mean, the ACT has been leading the way in terms of adoption of renewable energy targets, including when I was Chief Minister, I think they, we rely on 100% renewable energy now in our jurisdiction because of policies that were put in place 10 or 15 years ago, so that that doesn't surprise me and I understand the issue more broadly, people do want to see the shift to renewable energy generation.

I guess the argument we're having is, you know, the pathway to get there and the transition to get there.

That doesn't just affect people in the ACT, it affects the entire country, and, and the country, you know, is very different as we know. But the safeguard mechanism is you know, it's a real opportunity to make huge progress forward in reducing our emissions in a way where we can all work together and so I am really hopeful that we don't get to a situation where we have a stalemate in the Senate on this, like that we can't make something that doesn't please everyone to 100%, stall in the face of the progress that we know we need to make.

So we're just going to continue to talk with Senator Pocock and others to get this through the Senate because it's essential if we're going to make the first and important steps to reducing emissions from our biggest polluters
GetUp CEO Larissa Baldwin-Roberts says the government needs to ensure an amendment to the referendum machinery legislation (which sets up how the referendum will be held) that will ensure all voting age First Nations people can cast their vote needs to pass.
Baldwin-Roberts, a Widjabul Wia-bal woman said further disenfranchisement from the voting process will only hurt the referendum's success
For over a decade we've been fighting voter suppression in First Nations communities. Voters have been purged from the electoral roll and years of Coalition-led funding cuts has meant enrolment rates and access to voting has dropped.

The provisional voting amendment to the Referendum bill will undo years of suppression and ensure that thousands of First Nations people will have access to voting in this Referendum. It will mean that people in remote communities have access to enrol on election day.

We saw how similar reforms in the Northern Territory elections increased voter turnout. The referendum has to uphold the best of our democratic process, without this costless measure we will continue to experience yet another form of voter suppression. This is something that communities and the AEC supports.

This amendment would give thousands of First Nations people across the country the right to vote in a referendum that is all about our vision for our communities.

We cannot have a referendum that directly impacts First Nations communities, without first ensuring every eligible First Nations person can vote on it."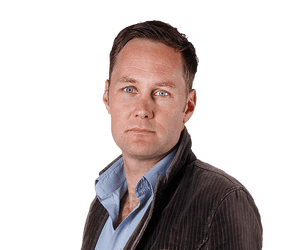 Ben Doherty
Immigration minister grants residency to refugee family who faced deportation because of son's medical condition
Some welcome news in the case of the Aneesh family in Perth, who faced being removed from Australia because of their son's medical condition.
The ABC reported that the family of 10-year-old Aaryan, who lives with Down Syndrome, had failed Australia's visa test, which considers the potential cost a migrant's staying in Australia might have on the public health system. The system has been consistently criticised as discriminatory against people with disabilities.
The family exhausted its appeals options, but, this week, the immigration minister. Andrew Giles, has personally intervened and said the family would be granted permanent residency.
They told the ABC they were "overjoyed" at the minister's decision.
"We can stay here, we can live in this community, we can provide a very good environment for our kids," Aaryan's mother said.
David Pocock, as one of the deciding votes in the senate when the Coalition says yeah, nah to voting to legislation is under a lot of pressure – not just from the negotiations himself, but his constituency in the ACT as Paul Karp reports:
Want to know more about the safeguard mechanism deadlock? The audio team have you covered: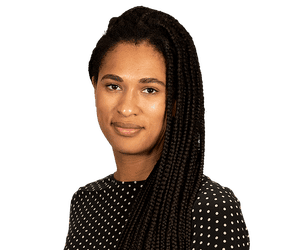 Adeshola Ore
Daniel Andrews rejects accusations of 'retribution' against state ICAC
The Victorian premier, Daniel Andrews, has rejected accusations that his government engaged in retribution in response to probes by the state's anti-corruption watchdog.
The Herald Sun reported on Thursday that the former head of the Independent Broad-based Anti-corruption Commission accused the Andrews government of retaliation in response to the agency's probes into its conduct. The allegations are contained in a letter Robert Redlich sent to the parliament lower house speaker and upper house president in December.
Speaking to reporters on Thursday, Andrews said he had not seen the letter:
I absolutely reject any suggestion by him or anybody else that the government does not behave appropriately.

I'm not having a debate with a bloke who used to run an agency and he's apparently written a letter that I haven't seen.
Redlich claims that government MPs directed independent auditors to "find dirt" on the watchdog that was not publicly available.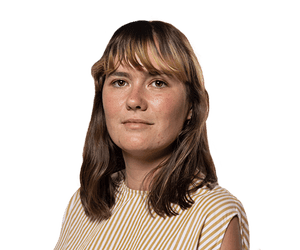 Caitlin Cassidy
University of Sydney strikes continue
Hundreds of University of Sydney staff and students are striking for a seventh day today, marking the longest-running campaign of work stoppages at an Australian university.
Picket lines have been formed blocking access to campus in protest of university management's rejection of the National Tertiary Education Union's claims on a new enterprise bargaining agreement.
The agreement has been in negotiations since August 2021. In its latest offer, the university put forward a 4.6% pay increase in 2023 plus an additional $2,000 sign-on payment and a reduction in its casual workforce of 20%.
The president of the University of Sydney's NTEU branch, Dr Nick Rimer, said the institution was "seriously threatening" staff rights at work.
University managers have been responsible for spiralling overwork and relentless inefficiencies. They're badly distracting us from our key responsibilities of education and research. Union members are trying to fix that.

They want us to believe they're the incarnation of generosity, but they're making a miserly salary offer that is lower than far less wealthy institutions like the Australian Catholic University or Western Sydney University. That's simply unacceptable.
The university posted a $1.04bn surplus in 2021, the highest of any institution.
Classes and laboratory sessions have been widely cancelled ahead of the strikes, the student union's food outlets will be closed, and administration work – including on grant applications and results processing – will not be going ahead.
The union has flagged further industrial action in March and May if its claims are unmet.
In an email sent to staff on 21 February, the deputy vice-chancellor, Annamarie Jagose, said it had been in an "unnecessarily protracted bargaining round" and it recognised "maintaining our sector-leading salaries is critical if we are to continue to attract and retain the best people".
Since August 2021, the university has made a number of significant concessions in relation to its offer. Now that we have almost reached the end of the more than 100 claims put by the unions, I am confident that we have made a sector-leading offer that many colleagues will be impatient to accept.
Amy Remeikis
Liberal senator James Paterson had found his niche in opposition, railing about TikTok.
To be fair, this was also his interest while in government – but it's a lot easier to point out what should be done when your side isn't the one with the power for the doing. So none of these things are new – it's just that the shackles have been released.
Safeguard mechanism negotiations still deadlocked
The negotiations for the safeguard mechanism are still deadlocked, though.
The Greens and David Pocock (the key votes needed for it – Lidia Thorpe has said she will vote with the Greens on climate issues) are not convinced it will really make a material change.
Labor says it's the first step and having a mechanism is important. Every commentator and their cat is talking about 2009.
It could pop up in the next sitting, but there is a lot of work to be done before then.
Amy's analysis: who gets what out of the national reconstruction fund negotiations?
Labor has always said the point of the NRF was to boost manufacturing and wouldn't be used for coal or gas – but now it is explicit. The Greens wanted the amendment to stop any future governments from using the fund for fossil fuels.
That doesn't mean a future government couldn't try to amend the legislation in the future if it really wanted to, but it would need the parliament to agree and also would have to publicise "we want to use this for fossil fuels".
So Ed Husic gets his fund; the Greens, who had a manufacturing policy for the election, get the spirit of that policy and a fossil fuel ban; and the Coalition, who were against it – putting the Greens in the bargaining seat – get to say the government is making deals with the Greens (which is the point of a lot of this "just say no" policy).
Labor secures Greens support for the national reconstruction fund
The government has got the votes it needs for the national reconstruction fund: the Greens are on board after the government agreed to an amendment which means the fund can't be used for coal and gas projects or for native forest logging. Adam Bandt:
Coal and gas are the biggest cause of the climate crisis, so this is a big win for the climate and a big win for jobs and the economy.

Coal and gas are out of the reconstruction fund, and native forest logging is too.

We thank the government for the constructive approach they have taken in the negotiations and hope this can continue in the safeguard and housing bill discussions in the coming period.