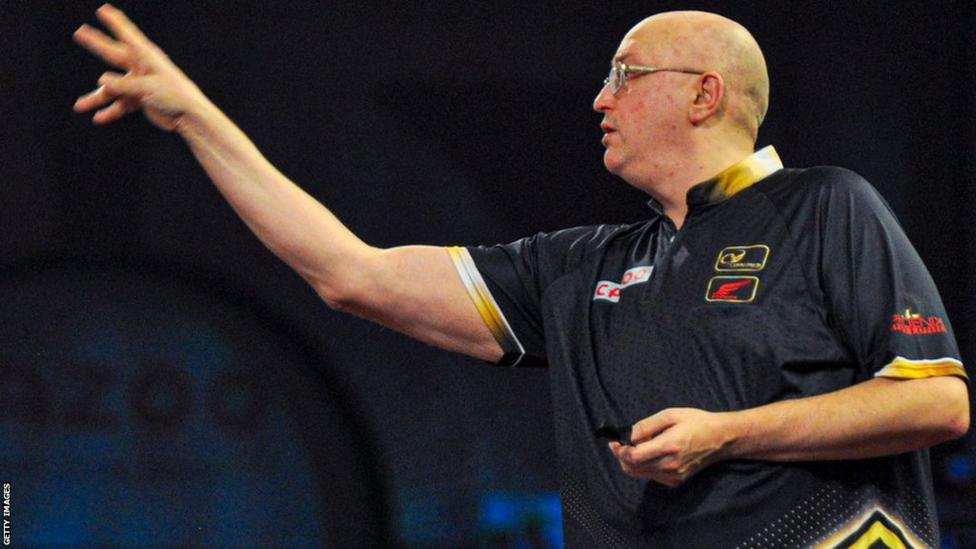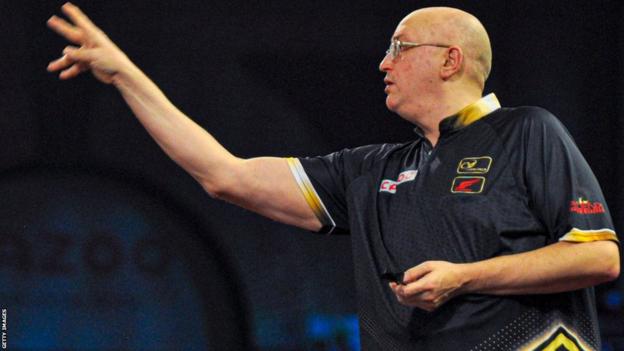 New UK Open champion Andrew Gilding says he is planning to move out of his "tiny one-bedroom council flat" thanks to his £110,000 winnings.
The 52-year-old beat Michael van Gerwen 11-10 in a last-leg decider in Minehead on Sunday to claim the biggest win of his career.
Gilding has lived in the same Suffolk flat for 30 years and says his dream is to buy his own home.
"I never really had any money in my life – never," he said.
Gilding, who has worked in an abattoir and chicken factory, only took up darts when he joined a pub team following mental health struggles in his early 30s.
He went into the UK Open ranked 41st in the world, while three-time PDC world champion Van Gerwen was a 10-1 on favourite to win the final at Butlins.
"I went from literally being washed up and miserable to top of the world. What a turnaround. It's unbelievable," Gilding said.
"It depends how much money I can save up, but I have always dreamed of having a full-sized snooker table. But that would be a 'winning the World Championship' thing.
Gilding's only other career win is the Gibraltar Open in 2011.
'I'm living the dream'
Gilding said after a period of unemployment he became "quite reclusive" in his 30s.
"I had some mental health problems and I started to spend all my time indoors," he said. "I started getting out when I played guitar for a church band.
"Joining the church band got me started mixing with people and then people said I should join a team. I decided to join the local pub team and I suppose that's where it started.
"I don't really want to be a superstar. Just being able to earn a living doing something you don't hate is great. That's the dream. I am living the dream.
"You work hard because you want to, not because you have to. What more can you ask for than that?
"Hopefully I will get used to it. I have got to keep my feet on the ground."